Phil Hughes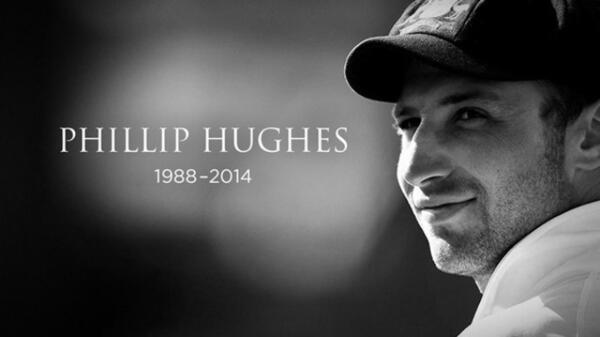 RIP Phil Hughes. The global cricket family is shocked, saddened and sends our sincere condolences to all his family, friends, teammates and supporters.
Do you remember that then world-record 10th wicket partnership of 163 with Agar in 2013 Ashes?? Incredibly annoying at the time for England fans but none of us can deny the great craftsmanship of that innings. Took an unbleiveable knock form Root and Anderson to break it last year. Phil Hughes was a special player, in only his second test match he became the youngest man to score two centuries in a match, aged only 20 and against the might of South Africa in Durban. Can't see that record being beaten for a very long time, can you?
In village cricket some of us might have joked in the past that it would be the perfect way to go - to die playing the sport we love, but none of us ever really menat it or expected it to happen. It is just tragic. Spare a thought for Sean Abbott - he will be utterly inconsolable. He is not to blame and nobody who understands the sport will ever point the finger at him. This will be a wretched time for him and the other players on the field but I think we all know Cricket Australia will be doing everything they can to support those guys. I hope they all know, including the Hughes family and friends, that the global cricket family sends nothing but our kindest wishes and support. A note to our Aussie friends at DCC too - Cubby, JK, Krause, Easty - puts the old rivalry into perspective doesn't it? I hope Twickenham remembers him on Saturday.
Well played Hughesy - you've left a legacy from an all too short an innings.
26 Tests, 25 ODIs, 2 World Records.
I stole the image from the International Business Times - I hope they don't mind but it was a very nice tribute which you can read here.
World Cup 2014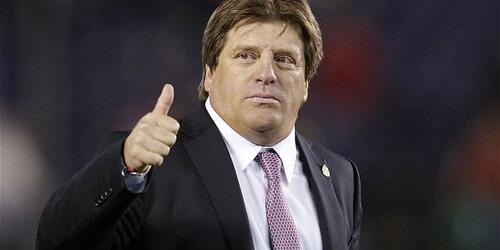 Mexico Manager, Miguel Herrera - or is it James Shillaker?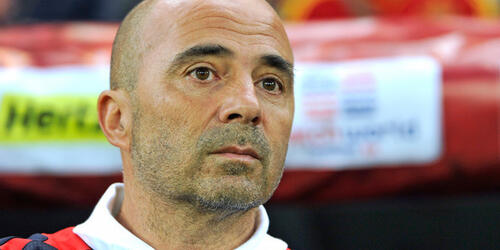 Chile Manager, Jorge Sampaoli - or is it Sean Guiery??