Saturday 1st XI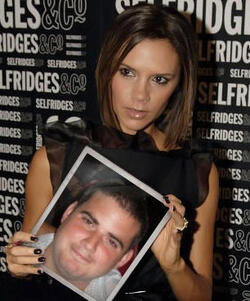 "Atko" 1st XI Skipper
Skippered by Johhny Atkinson the Saturday 1st XI play in East Sussex Cricket League Division One.
Having gained promotion five season's ago the one's have embedded themselves in the upper echelons of mid-table.
Last year the club were top for a few weeks but some patchy availability and a few injuries put an end to any promotion talk. Despite finishing 3rd in 2012, our highest ever position in East Susex Division One, we were still in a relegation battle with two games to go, such is the nature of the league.
The ambition of course is East Sussex Champions but for 2012 / 2013 we have declined the chance of promotion into the Sussex County Leagues. There is something special and very enjoyable about village cricket.
Johnny says "Our aim is to win every game we play but we don't sacrifice the spirit of Ditchling CC in the process."
Having played the Royal Navy, Afghanistan National XI, MCC and The Sussex Sharks our 1st XI are used to 'big games' and the 18-game season provides a sustained challenge for us.
Saturday 2nd XI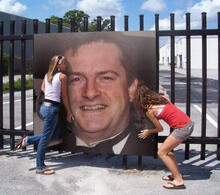 Shills - The 2nd XI Skip.
Our 2nd XI also play in the East Sussex Cricket League, in Division 3 and are the highest placed 2nd XI in ESCL.
This will be the 4th season with James Shillaker in charge and in 2012 The Naughty 2's finished 5th in Division 3, their highest ever league placing within the East Sussex Leagues.
The 2's position themselves as a team who can all bat and all bowl 'a bit', however fielding is not our strong side as age and lack of all round co-ordination can be our downfall.
There is a fine balance between winning cricket matches and enjoying the day. (Which of course includes the customary few pints of Harveys!)
Saturday 3rd XI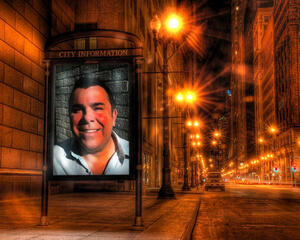 Rusty - 3rd XI Skipper
DCC 3rd XI also finished in their highest ever placing in the Mid-Sussex Division 5. Russell Church will be hoping to go one better this year and gain automatic promotion.
Our home games for the 2012 will be mostly played at Chailey CC on a groundshare scheme as Plumpton College pitch we used to play on has become too dangerous.
Rusty says "It's not the winning that matters it's the taking someone apart (in a good spirited way of course!)"
Sunday XI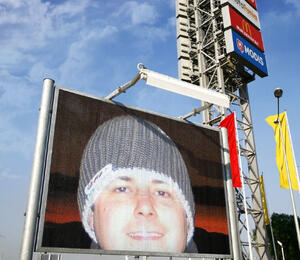 Mark Pepler, Captain Sunday XI
The Sunday XI has been run for many years by Mark Pepler. Mark has managed to combine the art of playing a friendly cricket match whilst getting everybody involved. Most Sundays afternoons there is a BBQ, picnic or other social event for the whole family to join in.
Mark says "Playing at Ditchling on a lovely summer afternoon is fantastic. Friends, partners and kids all come down and we try to make it as fulfilling as we can for everybody!"
We have some beautiful fixtures on a Sunday and nothing better than relaxing in a deck chair watching an enjoyable and close fought Ditchling victory with a pint of Harveys and some lamb chops on the BBQ!
Sunday fixtures include An England XI, Sandhurst CC, South Indies, St James' Montifore, RNVR, Mogodore, Streat & Westmeston, Arundel and Lingfield.
The Saturday Strollers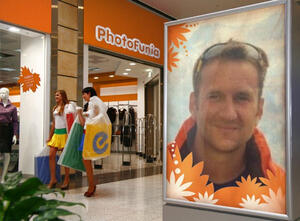 Tim Claringbull - Strollers Captain
Although the birth of our Saturday 3rd XI will reduce the number of games played by the Saturday Strollers XI they will still engage in a number of friendly cricket matches at the Plumpton Agricultural College ground. They are a mixture of abilities and ages and embrace the philosophy that it matters not whether you win or lose - but how you play the game.
Tim Claringbull leads this development squad and says "It's fun in The Strollers - we make sure of that. Whether you are looking to retire gracefully, haven't played for years or just starting out - we'd love to see you."
There are a number of Junior section players in these games including several Dads & Sons combinations.
Mid Week T20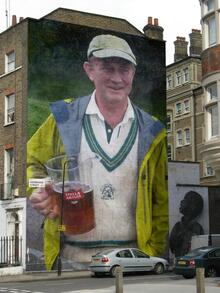 T20 Skipper, Sir Geoff Forman
For the last few season we have been involved in the Sussex T20 competition called The Henfield Cup. Last year we made it to the final and narrowly lost. So maybe this year Geoff Forman can guide us to glory?!
Made up of some typical Ditchling Alacadoos, the T20 side is a fine combination of youth and old age. It seems getting home from work to play cricket at 6pm is only for the very local, extremely dedicated or the completely unemployable.
Geoff always has plenty ov availability which will be down to the fun and enthusiastic way he operates the side.
Silverware beckons in 2011 we hope and Geoff remains confident "Alreet lads an lasses, lerruz win thiz game, howayy man ye knaa what ah mean leik?"